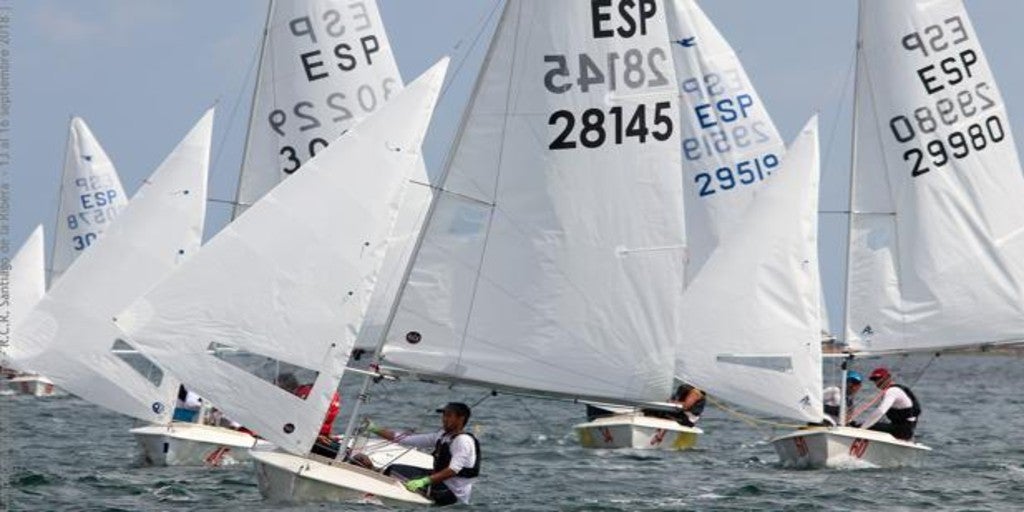 Snipe's Spanish fleet has an appointment at the Spanish Armada Trophy
Updated:
Keep

The XLII Spanish Armada Trophy, organized by the RCR of Santiago de la Ribera, will be held from December 5 to 7. One of the most important appointments of the year within the Snipe class. The prestigious trophy is joined by the attractions of the IX Almirante Marcial Sanchez Barcaiztegui Trophy, XVI Azor Ambiental Trophy and the Paco Pérez Memorial.
But they will not be the only attractions in this edition, since within the framework of the Snipe regatta the Club will receive from Javier Sanz, president of the Royal Spanish Sailing Federation, the prestigious 'Gold Anchor' in recognition from the federative entity, with the 100 years of history of RCR Santiago de la Ribera and its continued serious work, firmly committed to promoting the sport of sailing in its maximum expression that the Club has developed, both in children's sailing, dinghy sailing and cruise.
In sports and after the day of Saturday 4 with the registration of participants, the moment of truth will come for the more than 70 registered boats from 6 countries: Belgium, Poland, Italy, France, Portugal and Spain, a country that will be representing for Andalusia, the Valencian Community, the Balearic Islands, the Basque Country, the Community of Madrid, Asturias and the Region of Murcia. Ahead they will have three intense days with six scheduled tests, two per day.
A regatta with 42 years of history and that is already a benchmark nationally and internationally, so the best of the Snipe fleet will meet in the waters of the Mar Menor. One more than enough reason for the range of possible podium configurations for Tuesday 7th to be very wide, although to name some of those who will be on the starting line we find the brothers Pablo and Martín Fresneda (CM Almería), the Murcian Juanma Barrionuevo and Alejandro Díaz (CN Los Nietos), Marta Torner and Enrique Mir (CN Mahón), Martín Bermúdez (RNC Madrid) and Ángela Pumariega (RC Astur Regatas); Gonzalo Calvo and Alexander Tinoco (RCN Valencia) or the locals, with the brothers Paco and Marina Sánchez.
Reference-www.abc.es