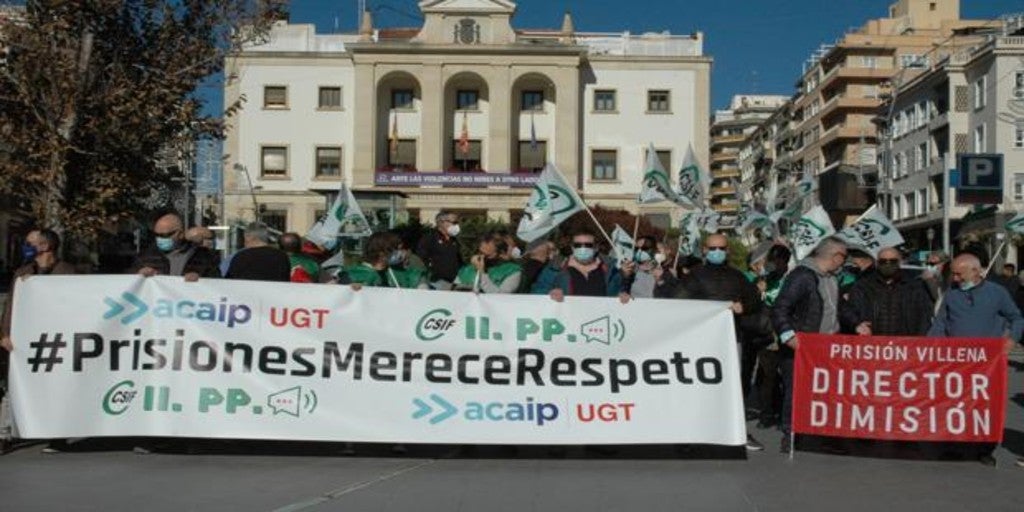 Protest in Alicante by prison officials for their "abandonment" and harsh accusations to the Interior
Alicante
Updated:
Keep

The unions CSIF and ACAIP-UGT have held this Friday a concentration before the Subdelegation of the Government of Alicante to protest the situation of public employees of penitentiary institutions and request their recognition as agents of the authority.
The protest has been called in defense of the public service of prisons and the job improvements that have been coming for years systematically denying and that they have to do with a situation of total and absolute abandonment and lack of respect on the part of the leaders of the Ministry of the Interior and the General Secretariat of Penitentiary Institutions ".
According to the collectives, they have "systematically" denied any possibility of dialogue and negotiation, reaching the point that over the last six years, in which the Secretary General of Penitentiary Institutions has been, Angel Yuste Castillejo, "There has been no type of real and effective negotiation," as stated in a statement.
They also stressed that the demonstration in Alicante "is justified even more by the criminalization of workers by Penitentiary Institutions from the Villena prisonTo date, no political responsibility has been assumed for the development of this incident ".
Finally, regarding what happened in the Villena prison, after the arrest and dismissal of the deputy director for allegedly simulate an assaultThe resignations of the Minister of the Interior, the Secretary General of Penitentiary Institutions and the director of the Villena prison are also considered necessary.
"They have run a lot when they allegedly attacked, although later it was proved that it was a lie, a middle command of the prison, while when there is an attack on an official they don't have that speed they have had now, "added Tovar.
Reference-www.abc.es