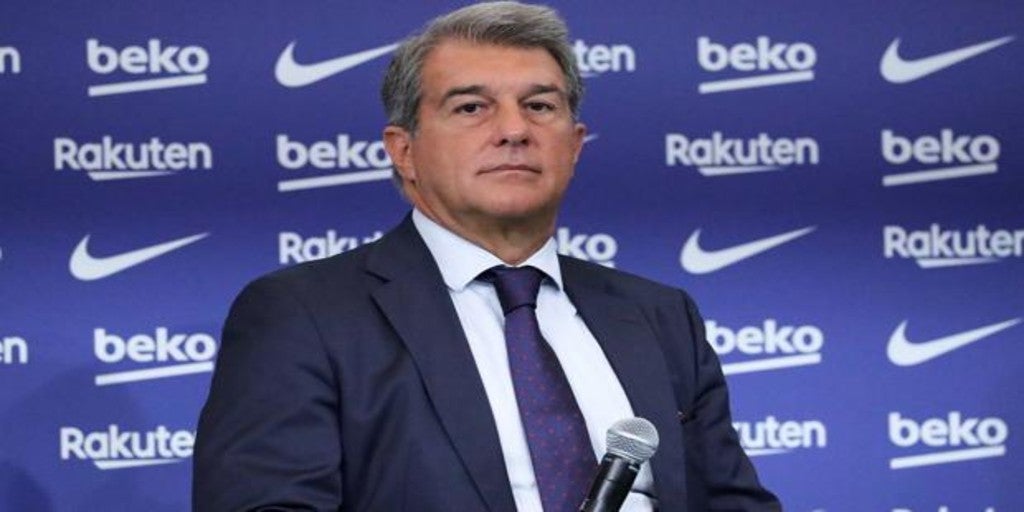 Laporta reveals his discrepancies with Messi
Barcelona
Updated:
Keep

One of the great unknowns in the Barcelona environment has been lately the way in which Leo Messi left and how the relationship between the Argentine and Joan Laporta, who had promised a renovation that finally did not happen. Now, the president has given some explanations and revealed some details, such as that there was no meeting during the Ballon d'Or ceremony. However, the leader wanted to clarify that the relationship is not bad and that the differences that have been discussed are due to a false controversy through a misunderstanding. Laporta also wanted to make it clear that Messi's departure does not break the promises he made during his election campaign.
They knew what they were voting for. We did our best to make it stay and we already had an agreement, but it could not be given because the League did not accept the agreements and changed the entire dynamics of the contract, "he explained on TV3.
The Catalan leader was exhaustive when he denied that the relationship with Messi had been affected after his departure to PSG, especially taking into account the statements of the footballer himself in which he claimed to feel hurt after the words with which Laporta hinted that he should stay playing for free: «I do not know if it would have been possible for Messi to remain unpaid. I never asked him to play for free. He is the best in the world and we knew he had a very important proposal. That should come from him in any case, not from me, "he clarified. And he wanted to send a clear and resounding message: «The controversy arises from a false premise. The club must have a good relationship with the one who has been the best player in its history and one of the best in the world, if not the best. I respect the position that Messi believes that he should have and for my part his hand is outstretched. I would like Leo to return to the club one day, if he wants to return, as technical secretary, as he said ».
Laporta was also questioned by aspects of the Barcelona present. And in this sense he almost ruled out the presence of Ansu Fati in Munich to face Bayern next week. "It is difficult for him to play against Bayern, but it is a decision that the medical services must make. But I have been told that it is difficult», He revealed. On the other hand, and referring to the medical field, the president also acknowledged that the signing of Ricard Pruna to direct the Catalan club's medical services is closed. "The signing is done and we have not paid any clause", assured the president about the doctor, one of the main requests that Xavi Hernández has made to reinforce the technical plot. Pruna is now directing the medical services of the Sharjah, UAE team.
Reference-www.abc.es