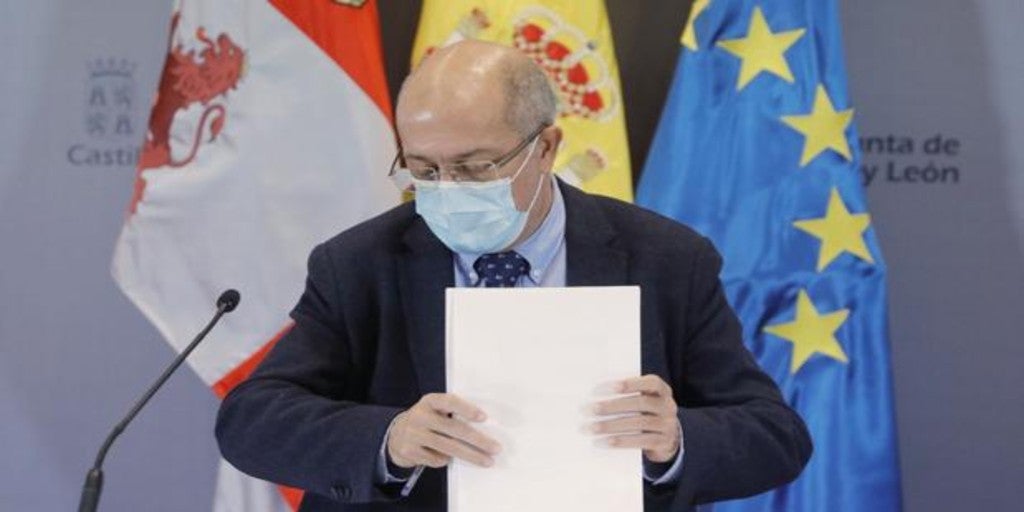 Igea, regarding the childhood vaccine against Covid: "I ask parents to trust science"
VALLADOLID
Updated:
Keep

The Board does not have dates yet to begin with the vaccination of children from five to eleven years of age, waiting for the Government to send the first doses on the 13th. Until then, "there will be no official calendar," said Vice President Francisco Igea, but what there is already is the request to parents to "trust in science, be responsible and watch over the interests of their children and the Community ».
He also recalled that the vaccination of children has been "a very thoughtful decision based on extensive studies that will allow us to control the epidemic by avoiding transmission." On the other hand, he rejected that the vaccine is mandatory in Spain. "I wouldn't change things when things are going so well for us," he warned.
The vaccination of the youngest will help, in his opinion, to "control the epidemic and the risk not in the minor ones, where the danger is less high, but in the population as a whole, as a tool to avoid the transmission of the virus." "I ask parents to be responsible with their decisions, to ensure the interest of their children and the community as a whole," he completed in statements collected by Ical.
Reference-www.abc.es