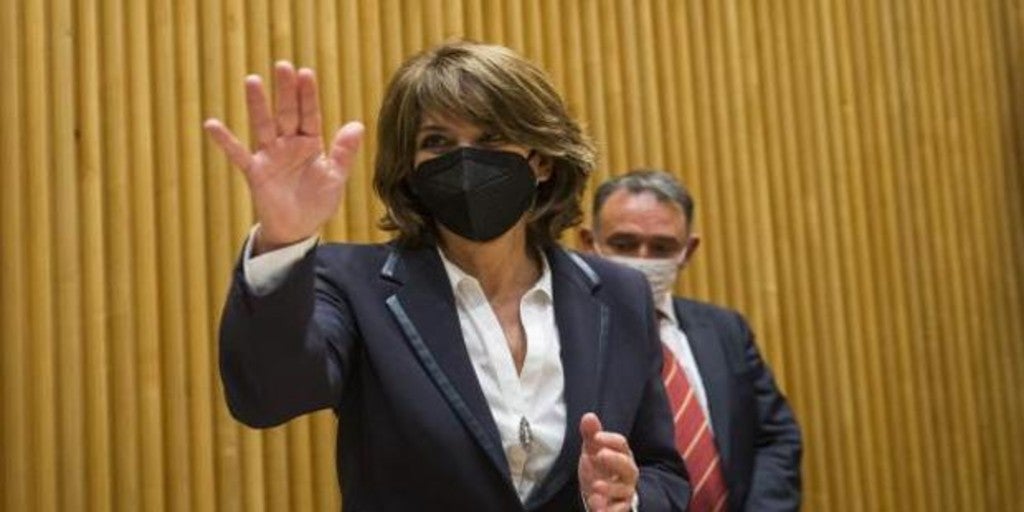 Dolores Delgado, a resignation that is delayed
Updated:
Keep

The Attorney General of the State, Dolores Delgado, should do the favor of resigning and not continue to be exposed to the radiation of a discredit that increases day by day. Her appointment was a depression for the institutional level that corresponds to the Attorney General's Office, because her active membership in the PSOE, beyond her dual status as deputy and minister, did not make her suitable for the position. The Third Chamber of the Supreme Court avoided judging his appointment, but neither did it expressly endorse it, so Delgado remains on the edge of a public opinion that does not recognize in it the adequate conditions to direct the prosecution with objective and independent criteria. Her lewd comments recorded by Commissioner Villarejo at a meal attended by former judge Baltasar Garzón, even from years ago, would have left her out of any minimally respectable selection process.
The prosecution is a body provided in detail by the Constitution and constitutes an essential part of the rule of law and the functioning of the Administration of Justice. The intervention of prosecutors before the courts must comply with the principles of legality and impartiality, although internally it is subject to the criteria of hierarchical dependence and unity of action. Precisely, this internal command that is assigned to the Attorney General, as the hierarchical superior of the structure of the prosecution service, requires from its holder conditions that add authority and prestige to compliance with the legal requirement of mere seniority in a legal profession.
Their conflicts of interest are evident, on various levels, but it is the case of the prosecutor Stampa who is sharpening the image of Dolores Delgado before his own subordinates. Beyond the open war that he has with the Association of Prosecutors, which is the majority in the body of the prosecution, Delgado is losing himself in the labyrinth of his own opacity, refusing to provide said association and the interested party with the records of the internal investigation into the behavior of the prosecutor Stampa. The accusations that this official directs to the General Prosecutor's Office – conscientiously delaying the processing of the file opened against him to harm him in his expectations of destinations – are linked to a general procedure of lack of transparency that undermines the credit of the institution he represents. Delgado's arrogance and castling affect the stability of the Public Ministry and sow a discord that has more to do with the character's self-defense than with the legitimate affirmation of a legal criterion in the face of a conflict.
It cannot be admitted that an institution such as the Public Prosecutor's Office, called by the Constitution to defend the general interest in court and to ensure the independence of the judges, is involved in a personal problem, such as the one represented by all the shadows that Dolores casts Delgado on herself and on her role in certain criminal proceedings in which objectively political interests and other natures concur
Reference-www.abc.es