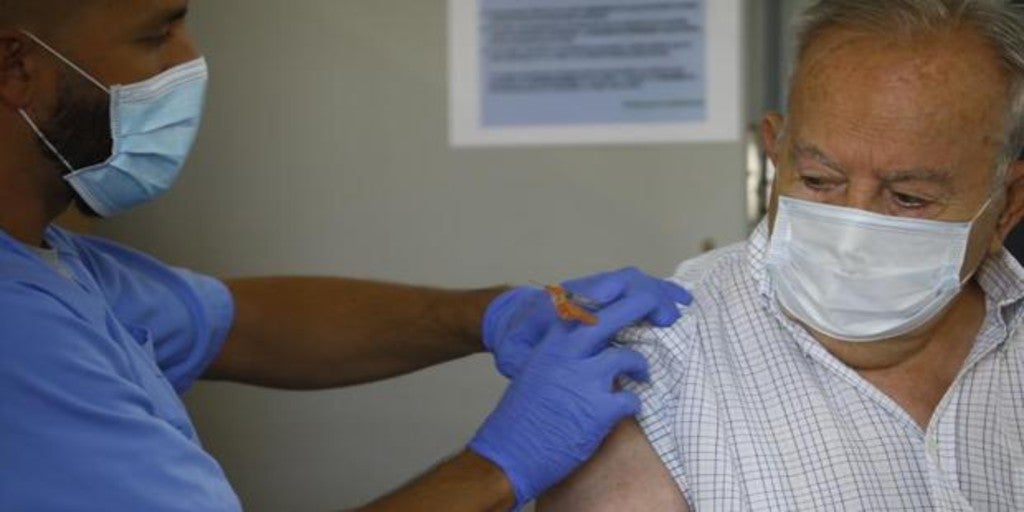 Coronavirus Galicia: The Constitution Bridge arrives with more than 7,000 Covid infections
SANTIAGO
Updated:
Keep

Another thousand exceeded in Galicia: there are more than 7,000 active cases of coronavirus in the Community. As pointed out by Sergas through the latest Covid balance sheet, in Galicia there are 7,036 people infected by the virus (541 more than Thursday). At this time in hospitals there are 197 people infected with Covid-19 (10 more than last day).
In the Galician intensive care units 36 people were admitted, which is four more than on Thursday. In the rest of the hospital floors 161 (six more). The rest of the infected people are being monitored from their home.
This Friday there has been some stabilization in income in the area of Pray, one of the most affected by both hospital pressure and the number of infections.
He has not experienced any increase in hospitalizations: he maintains 55 on Thursday – yes, six in the ICU when on Thursday there were four, and 49 on the floor, two less than 24 hours ago. In the sanitary area of Vigo There are another 55 people admitted, but the proportion of ICUs is much higher: 15 of them are in critical condition (three more).
In the area of ​​the La Coruña and Cee Critics dropped to four -one less- and those hospitalized in the ward rose to 19 -one more-. The areas of Santiago-Barbanza and Lugo They remain unchanged in the ICU, with four and three admitted, respectively, and those hospitalized in the ward for Covid-19 increase to six and seven, which implies one more in each case, reports Ep. And in the only health area in which hospital pressure is slightly relieved is that of Pontevedra and O Salnés, in which three Covid patients are kept in the ICU and those admitted to other units drop to 20 -one less-.
Galicia maintains the upward trend of active cases of Covid-19, which stand at 7,036, which implies 541 more than the previous day, as there are more infections (819) than discharges (276), to which are added several deaths. The previous Friday – November 26 – there were 3,970 active infections in the whole of the Galician Community.
Active infections increased again in the seven Galician health areas, with Vigo leading the pack (+192), followed by Pontevedra and O Salnés (+126); Orense (+104); La Coruña and Cee (+56); Santiago and Barbanza (+37); Lugo (+14) and Ferrol (+12). Thus, with more active cases, the Vigo area continues, with 2,033; followed by that of Orense, with 1,813; La Coruña and Cee, with 967; Pontevedra and O Salnés, with 793; Lugo, with 587; Santiago and Barbanza, with 525; and the queue is followed by Ferrol, with 318.
Reference-www.abc.es