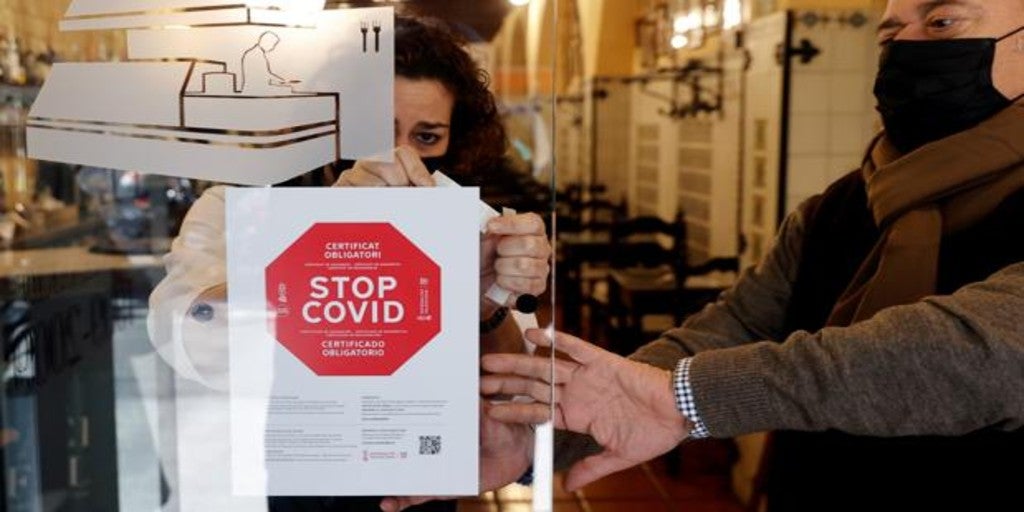 Castilla y León plans to implement the Covid passport after the Bridge after the judicial endorsement in the Basque Country
VALLADOLID
Updated:
Keep

Everything again points to the fact that the Covid passport will also be implemented in Castilla y León, but it will have to wait for the festive Immaculate Bridge to pass. Although the Board has been in a sea of ​​doubts for 15 days and waiting to know the analysis carried out by its legal services, the final decision has arrived after the decision of the Supreme Court to endorse, against the criteria of the Supreme Court of the Basque Country, the requested measure by the autonomous government of that community.
The vice president and spokesman of the Board, Francisco Igea, assured yesterday at the end of the Governing Council that the decision of the high court significantly changes the scene, so that at the meeting of the Castilian and Leonese Executive next Thursday a decision will be made in this regard .
However, he has already advanced that, pending his analysis and final decision, he would go along the lines of the Basque community. Thus, if at first the Board decided to require this certificate in hospitals (for visits) and shelters, it would finally be implemented in leisure and restaurant venues as well. "Next week we will analyze it with all the possibilities that the Supreme Court gives," announced Igea, explaining how "now it is easier to implement this measure and to expand the previous proposal", which referred only to hospitals and shelters .
Nevertheless, It will not be until the 9th when a decision is made based on the evolution of infections and hospital pressure. At this point, the vice president of the Board acknowledged that the more than 900 new cases on Wednesday or 840 yesterday were surprised (there were no deaths), although according to the indicators of the new 'traffic light' the Community continues at the level of new normal in ICU admissions and low risk in ward patients, the two determining criteria to implement restrictions that, for the moment, he ruled out.
On the other hand, he did not reject the possibility that in Castilla y León, as Madrid has announced, provide an antigen test free of charge, a measure with which, however, Igea did not seem convinced as far as gratuity is concerned, although it was already discussed in the Governing Council yesterday and will be on the table again in the next one. He did bet that citizens take this test before the smallest symptom to avoid putting the population at risk. And he confirmed that the result of the case of the Omicron variant that was under study at the Valladolid Clinic has been negative.
Reference-www.abc.es