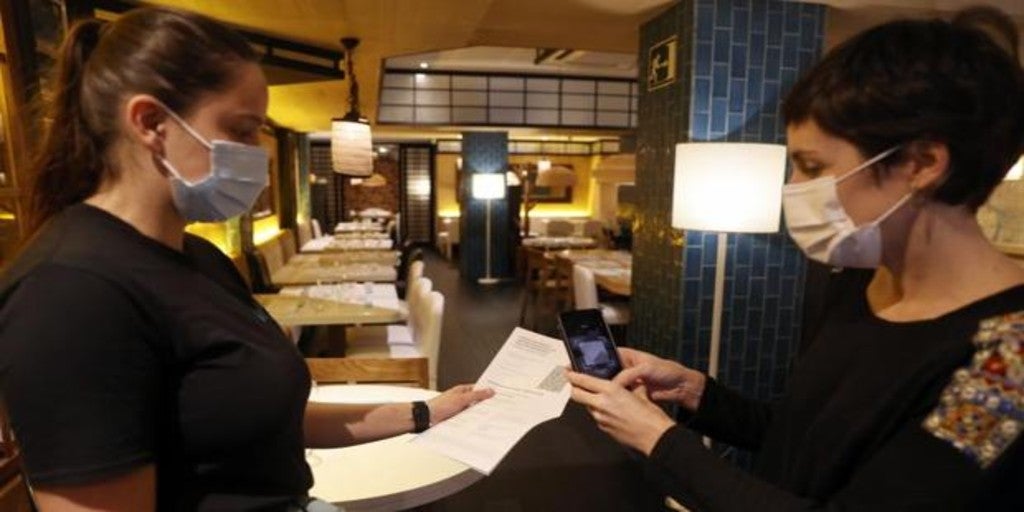 Basque Country will ask to extend the Covid passport to hospitals, residences and gyms
Bilbao
Updated:
Keep

It has cost two court sentences and the declaration of a health emergency but finally the Basque Government has managed to launch the Covid passport. From this Saturday the Basques They will have to show this document to access restaurants with capacity for more than 50 people and nightlife venues. In addition, the Executive of Urkullu will request judicial authorization for extend it to other activities in the coming days.
The Basque Government made this decision after receiving the Supreme Court ruling early in the morning. "The virus continues among us and is very contagious," recalled Iñigo Urkullu, in an appearance without questions, in which he announced that they are also evaluating the possibility of expanding the use of the vaccination certificate to other activities.
They are already in the focus of the Basque Executive concerts, other hospitality venues, gyms, hospitals and residences, although its application will always be done, prior "authorization" from the Superior Court of Justice of the Basque Country. It is, in effect, the same room that has already paralyzed most of Urkullu's pandemic measures. However, Basque Government sources trust that from now on the response of the courts will be different.
And it is that in the sentence that the Supreme Court has made public this morning, the judges of Madrid give an important slap on the wrist to the magistrates of the Basque Country. For the High Court the request of the Basque Executive it was "necessary" and "proportionate" and he believes that he conforms to what has already been sentenced when he authorized the health pass in Galicia just over two months ago. For this reason, they add that, "if there is an established criterion", the judges of the Bilbao Chamber should have made an effort to explain the reasons why they do not follow these criteria, instead of limiting themselves to pointing out "that the situations are not the same ».
In his speech Iñigo Urkullu has avoided giving deadlines about the new measures, which could come into force in the coming weeks, although it has once again regretted that "the state legal framework falls short", referring to the difficulties it is having for the Interterritorial Health Commission to accept its claims to recover the mask mandatory at all times. For this reason, it has sent a message to society appealing to prudence and to comply with basic prevention measures.
Reference-www.abc.es