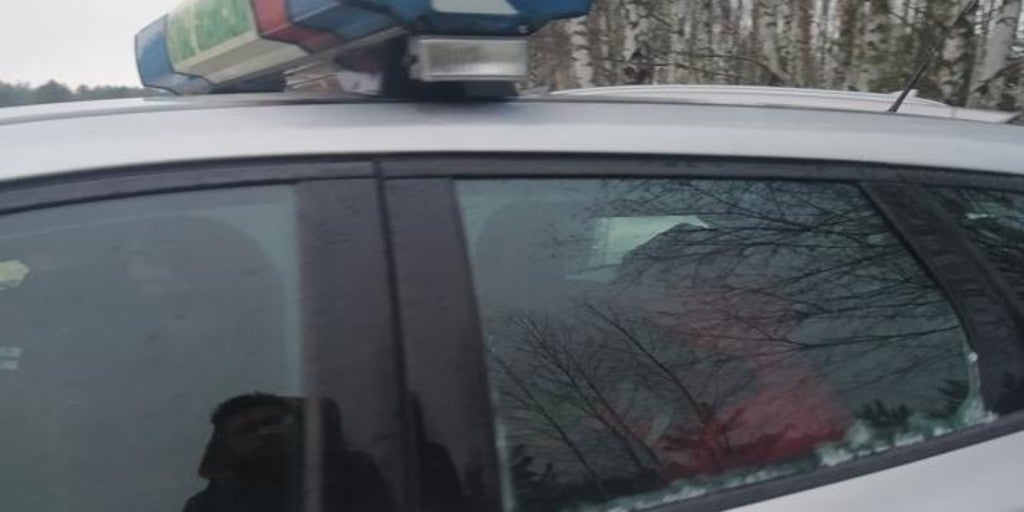 Refugees invoke Strasbourg to avoid 'hot expulsions'
Mielnik (Polonia)
Updated:
Keep

The migration crisis manufactured by Belarus at the gates of Poland has not ended. NATO Secretary General Jen Stoltenberg said it yesterday when the international press has practically disappeared of the area due to the impossibility of being able to approach the border between both countries and certify what is happening.
The news that transcends from one side to the other is therefore incontestable and interesting. Warsaw, through its Border Guard spokesperson, Lieutenant Anna Michalska, reported on Friday the return to the neighboring country of 170 people who managed to penetrate the Polish border "a few meters". No one was able to assist them in this incursion, which, like so many, was resolved with a summary expulsion.
To avoid them, local NGOs that
operating in this area have decided to put into practice a real legal carambola, according to which they are claiming not to Poland, but directly to the European Court of Human Rights, the protection of refugees. The response, from the High Court, which in principle is being fast, it is a guarantee that there will be no express deportation.
Two previous returns
This mechanism was used this week to safeguard the rights of two Syrian brothers aged 24 and 28 who managed to get in touch with the Grupa Graniza aid platform as they crossed the forests on the Polish side near the town of Siemiatycze. On November 22, the NGO Homo Faber succeeded in getting Strasbourg to forward the brief of provisional measures, which includes the requirement that these people not be turned away to Belarus and that they are provided with basic needs, including accommodation, until January 10. They had already suffered two hot expulsions, one after penetrating a few meters into Poland and another after having advanced three days, about 25 kilometers in total.
With the document in hand, Homo Faber handed over the two Syrian refugees to the Polish police, who first admitted them to the Mielnik police station and later transferred them to the Dialogue Foundation facilities in nearby Bialystok.
Designated for the legal representation of these people, Beata Siemaszko, explained to this newspaper the process next to the entrance of the police complex. «We found two young Syrians, a sister and a brother, in the forest. They had fled Syria, from discrimination, from death threats, from the imprisonment of their family, from the bombings, from the regime. They are very well educated people, "he said. And he added that "from their experiences, we knew that we could ask the European Court of Human Rights for the right to remain in Poland. That is, protection against a return to Belarus. There they have suffered terrible situations such as blows, shoves, hunger, thirst and persecution. The European Court of Human Rights has granted our request and these people are protected until at least 10 January 2022 ".
The European Court of Human Rights began to indicate this type of provisional measures to the Polish and Latvian authorities last summer after assessing the claim of several refugees who said that they had been denied the possibility of submitting asylum applications and that their situation "It was not reviewed individually", which is shocking Article 4 of Protocol 4, which declares prohibited "collective expulsions of foreigners" . The institution clarified at the same time that it should not be understood that these edits "require that Poland or Latvia allow applicants to enter their territories."
Reference-www.abc.es