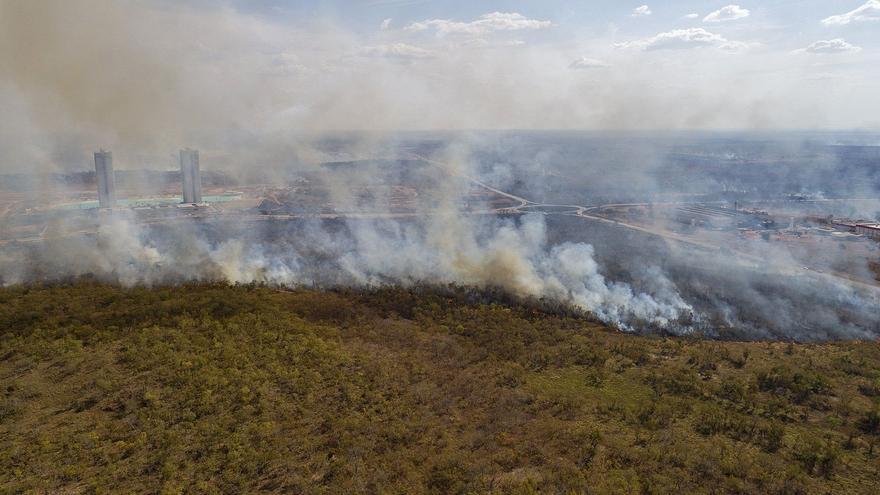 The Brazilian Amazon registers a record of deforestation
Some environmental organizations attribute it to Bolsonaro's "triumph of the ecocida project"
The climate summit COP26 closed with a commitment to end the deforestation world in 2030. Brazil He also signed it, but the ultra-right government once again showed to what extent its words are separated from reality. The destruction of the rainforest in the Amazon increased 33% during the first 10 months of this year, which is equivalent to more than 9,700 kilometers of vegetation. During the period between August 2020 and last July, the loss of vegetation cover amounted to 13,235 square kilometers. It is the largest degraded area in the last 15 years. According to Climate Observatory, which groups 70 environmental groups including international ones such as Greenpeace and WWF, the new record for deforestation in the Amazon shows "the triumph of the ecocida project" of the president Jair Bolsonaro.
Each measurement of the National Institute of Space Studies (INPE) it causes the chills because it does nothing more than demonstrate a tendency that seems unstoppable. At this time of year, logging in the Brazilian part of the world's largest rainforest is already a 21,97% higher than that of the previous 12 months, when the power of agribusiness and mining devoured 10,851 square kilometers. The fear and resignation of environmentalists is that the numbers for 2006 will be reached very soon, when 14,286 square kilometers were cut down.
The magnitude of the present deforestation also impacts visually when looking at a map: the forest loss is similar to the territory it occupies. Montenegro and higher than that of countries such as Qatar, Jamaica and Kosovo.
Bolsonaro's work
Bolsonaro assumed the presidency of Brazil with a marked disdain for environmental issues that caused him more than one international friction. His three years of management have marked a steady rise in deforestation. The Brazilian delegation went to Glasgow, the scene of COP26, with the declared will to combat these illegal actions. The truth is another. The Union of Public Employees in the Area of ​​Science and Technology and the same direction of the INPE assured that, before traveling to Glasgow, the Government had in its hands the statistics on what had happened in the Amazon.
Related news
According to INPE, among the nine states that make it up, those that contributed the most to deforestation in the last year were those of Pará, with 39.75% of all measured logging, Amazonas (17.73%) and Mato Grosso (17.10%), which are paradoxically those with the largest preserved areas. Carlos Nobre, co-chair of the Scientific Panel of the Amazon (SPA), warned that there are already areas that are in danger of reaching a point of no return in this biome.
"The result is the result of a persistent, planned and continuous effort of destruction of policies from environmental Protection in the Jair Bolsonaro regime. It is the triumph of a cruel project that makes Bolsonaro a global climate threat ", affirmed the executive secretary of the Climate Observatory, Marcio Astrini.
Reference-www.elperiodico.com