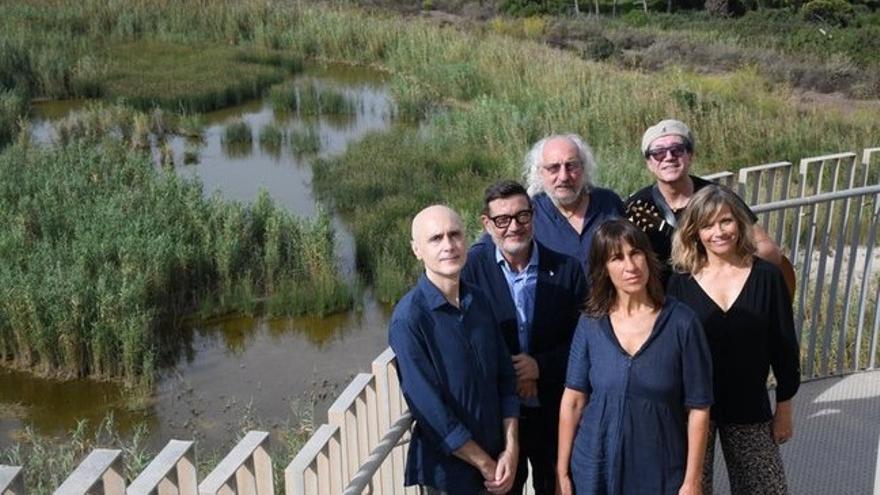 'Som Natura!', The protest song against the expansion of the El Prat airport
The tune criticizes "the current environmental consequences and those announced by the UN itself in its devastating report"
'As Nature!'is the new song composed by Catalan musicians who protest against the Barcelona-El Prat airport expansion project, according to a statement released Tuesday by the musicians. In the song, artists like Lluís Llach, Gerard Quintana, Pep Sala, Lídia Pujol or Mònica Green they criticize "the current environmental consequences and those announced by the UN itself in its devastating report."
Also, all the benefits that produces the commercialization of the theme It will be intended for entities in defense of the Llobregat delta.
Artists from 'Som Natura!'
Among the artists Participating in the song are the musicians Joan Vinyals (guitar), Ignasi Zamora (electric bass), Pere Foved (drums), Ernest Martínez (percussion), Uixí Amargós and Marçal Ayats (violas) and Marta Cardona and Elena Rey (violins) .
In addition, in terms of voices, the participants are Carme Canela, Donovan, Gerard Quintana, Guillem Solé (Buhos), Joan and Lluís Fortuny (Dharma Electric Company), Jofre Bardagí, Lídia Pujol, Lluís Llach, Koko-Jean Davis, Magalí Sare, Marc Martínez, Mone Teruel, Monica Green, Montse Castellà, Natxo Tarrés, Pep Sala, Sara Pi, Sicus Carbonell, Sílvia Comes, Suu, Txell Sust and the 'Children's Choir of the Vozes Foundation'.
Related news
Airport expansion
Lluís Marrasé (promoter of the initiative and author of the collective piece and the video clip) considers that the proposal on the expansion of the airport is "parked, but not buried" and is sure that, when the opportunity presents itself, they will not hesitate to bring it up again.
Reference-www.elperiodico.com