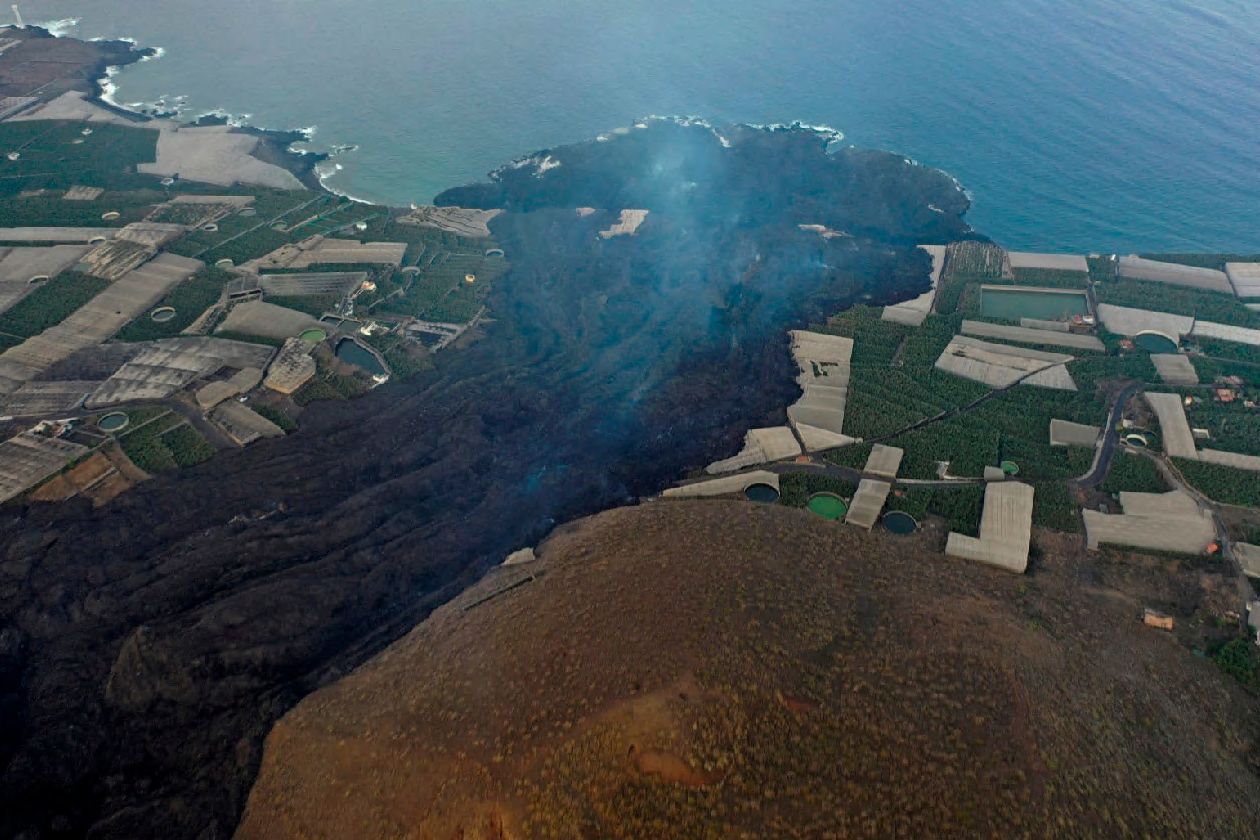 First images of the beaches formed by the lava of the La Palma volcano
The Higher Center for Scientific Research (CSIC) has captured images in which the beach formation in the strip formed by the lava of the volcano of The Palm when contacting the sea.
In the video, captured by the biologist Manuel Nogales, you can see at least one sandy area on the edge of the stream, from which small fumaroles emerge, formed by the erosion of the waves.
In the lava delta of the #eruption from #LaPalma the first beaches are beginning to form.

📆 03/11/2021
📹 Manuel Nogales (IPNA-CSIC)#LaPalmaVolcano #LaPalmaEruption #volcano pic.twitter.com/dseEykHFx7

— IPNA (@IPNA_CSIC) November 4, 2021
The lava from the so-called primordial colada, which crossed the Todoque neighborhood, reached the sea on September 29, ten days after the eruption of the volcano in Cumbre Vieja began. And this is the the only one of the flows that ended up flowing into the sea, although there are others that are close, but they have hardly moved for weeks.
Related news
According to the latest estimates, the size of the fajana or lava delta exceeds 40 hectares, but the figure has not been updated for a long time, among other issues due to the difficulty of the task, and that is because a large part of the contribution received by this wash flows through volcanic tubes.


Reference-www.elperiodico.com