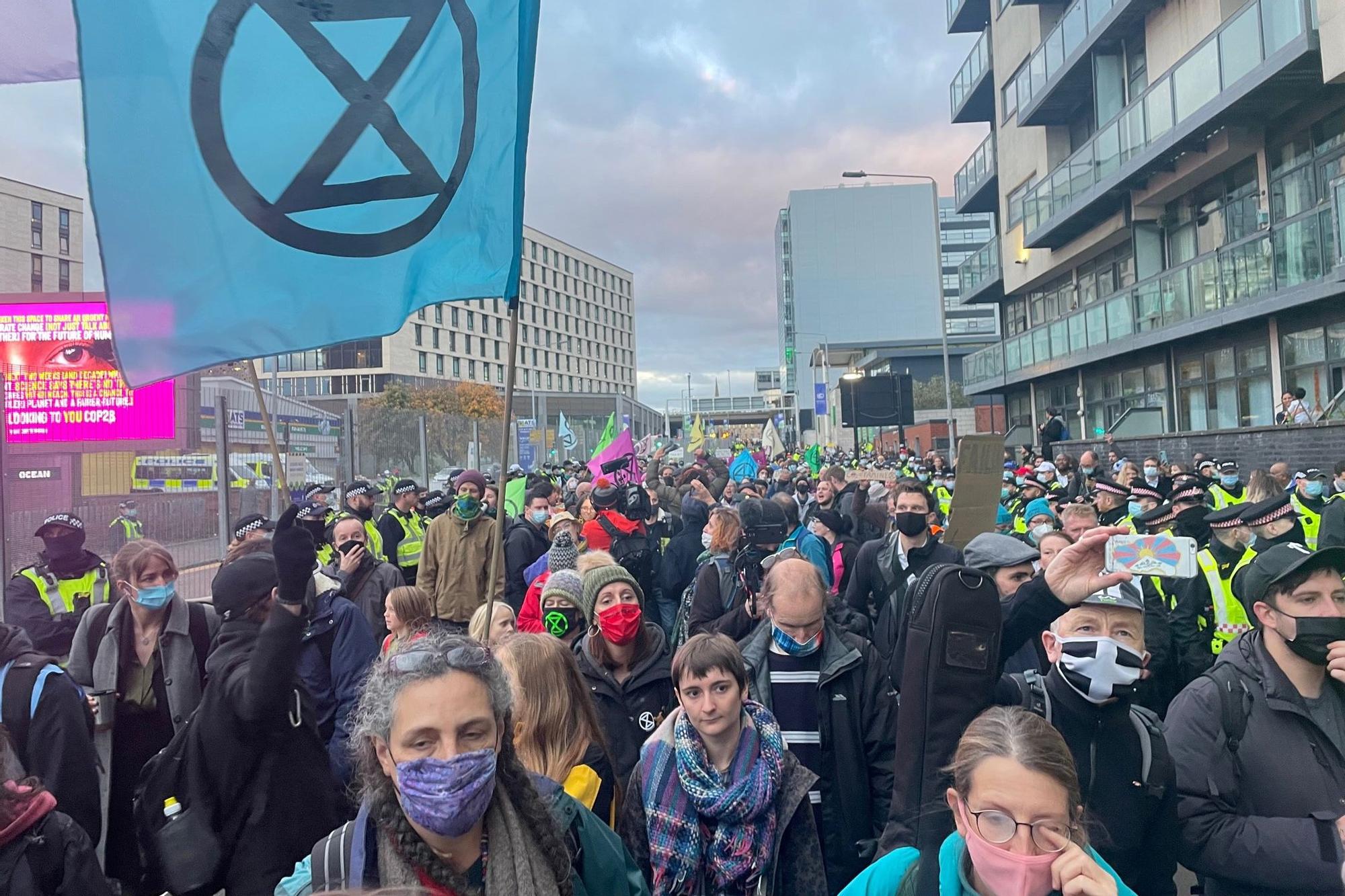 Primatologist Jane Goodall argues that the climate crisis is ruining the future of the next generations
The famous primatologist Jane Goodall regretted on Tuesday that the climate crisis and the inaction of international authorities to remedy it are ruining the future of the next generations.
"We have been persistently stealing the future of the young thinking that there could be unlimited economic development on a planet with finite natural resources, and thinking that annual GDP growth is more important than protecting the environment for future generations, "he explained.
Goodall participated virtually in the presentation to the media of "Becoming Jane", a exhibition on the exciting life of this outstanding scientist opening Sunday at the Los Angeles County Museum of Natural History (NHMLAC).
The 87-year-old British primatologist he had a conversation with the director of this museum, Lori Bettison-Varga, in which the climate crisis slipped because these days the COP26 conference is being held in Glasgow (United Kingdom).
Also well known for being a tireless environmental activist, Goodall called the legacy a "disaster" that is being left to the youngest.
"Strangely, the most intelligent creature that has ever lived in this world is destroying his only home ", said.
However, Goodall insisted that "it is not true" that nothing can be done to solve the climate crisis, and said that "keep hope" it does not necessarily mean "see the world in rose color".
"I see hope as a small point of light at the end of a very dark and long tunnel. But to get there we have to crawl, climb and overcome many obstacles. That light is not going to simply reach us: we have to work to get there "he insisted.
In this sense, Goodall assured that each person "has a role to play" in order to save the planet, and mentioned, for example, "the power of consumers" to buy products that have been manufactured sustainably and respecting human rights.
In addition to other measures such as prohibition of intensive livestock, Goodall went beyond direct action on the environment by calling for eradicate inequality as a necessary step to stop the climate crisis.
"We have to eliminate poverty. If you are really poor you cannot make those decisions (of sustainable consumption) and you destroy the environment and buy junk food just to survive, "he said.
Related news
Goodall, in response to a question from the media, shared what he would say to the US president, Joe Biden, about him role that this president can play at COP26.
"I would tell you that you are in a position where you really can make a difference for the future. I would tell him to think about that and think carefully about what he would like to see, "he concluded.
Reference-www.elperiodico.com