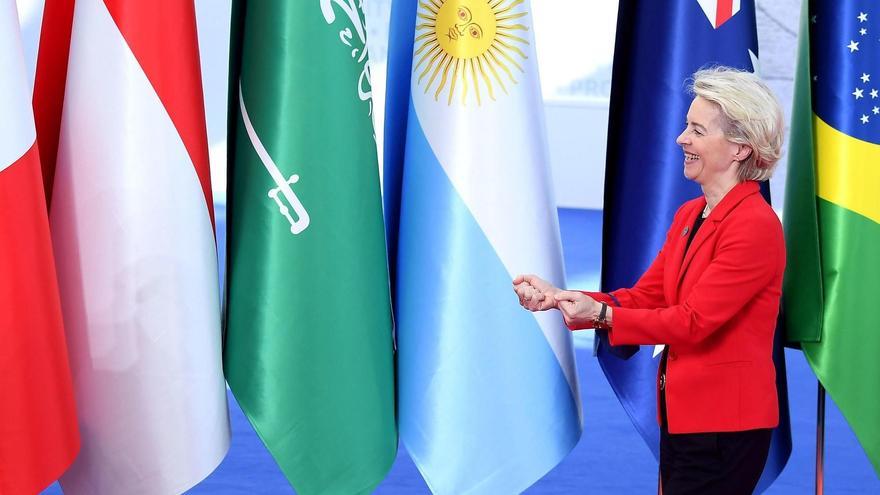 The EU will start applying a CO2 tariff "in three years"
The president of the European Commission, Ursula von der Leyen, on Tuesday called on the international community to equip itself with mechanisms to put a price on carbon dioxide emissions and warned that the European Union will begin to tax the CO2 of certain products at its borders "in three years".
"It is important that efforts are not undermined by the risk of carbon leakage. That is why our plan for 2030 includes a border adjustment mechanism"Von der Leyen declared this Tuesday at an event within the framework of the COP26 climate conference.
The president of the Community Executive recalled that the EU has had an emissions trading market since 2005 in which 11,000 industrial plants and 500 airlines must pay for each ton of CO2 emitted, which the Commission wants to extend also to the air conditioning of buildings and road transport.
Currently, the ton of CO2 is paid at about 60 euros (about 69 dollars) and in addition, the Commission has proposed to the EU Member States and the European Parliament the creation of a system to also tax the CO2 of certain products that enter to the European market.
"It will initially apply to a limited number of products They represent a high risk of carbon leakage, specifically cement, iron, steel, aluminum, fertilizers and electricity, "he said.
This mechanism is still far from being a reality, but is a tool that the EU uses to pressure the international community so that it also serious greenhouse effect emissions.
Related news
Von der Leyen pointed out that this mechanism "will be tested for 3 years before you start applying"and will gradually expand.
"We want to introduce the mechanism in the dialogue with our trading partners. We see this carbon frontier adjustment as a climate policy tool. The best mechanism, in my opinion, would be one that is not applied because all of our trading partners would also set a carbon price, "he said.
Reference-www.elperiodico.com