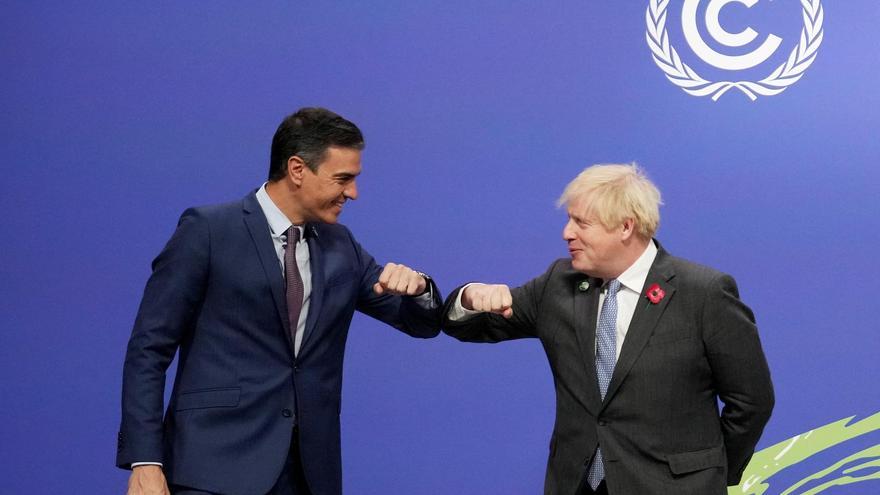 Sánchez promises to allocate 1,350 million from 2025 to the climate fund
The President of the Spanish Government, Pedro Sánchez, announced this Monday before COP26 the commitment of Spain to increase your contribution to the Green Climate Fund by 50 percent until reaching the 1,350 million euros annually from 2025.
This fund is nourished by contributions to developing countries by the more industrialized ones to help them adopt measures that favor the fight against climate change, and the international community's commitment is to allocate 100,000 million dollars annually to that goal (just over 86,000 million euros).
Sánchez was the first of the leaders attending the summit to speak to the plenary after the opening session of this event and sent a message to the international community asking for more ambition to achieve the goals against climate change.
We must raise the level of global climate ambition and support the goals with resources. Our country is committed to this. Spain will increase financing against climate change by 50% to reach the figure of 1,350 million euros per year by 2025. #COP26 pic.twitter.com/qZ5yhJYKs4

– Pedro Sánchez (@sanchezcastejon) November 1, 2021
Raising ambition said that it means supporting objectives with resources and, therefore, considered that the fulfillment of the 100,000 million dollars a year will be one of the "litmus tests" of COP26.
"Spain will do its part. We are committed to increasing climate finance to arrive in 2025 with an increase of 50 percent compared to our current commitment," said Sánchez.
A commitment that, he explained, entails reaching 1,350 million euros per year as of that year.
Related news
In the same way, just as also recalled at the top of the G20 held in Rome this weekend, stressed that Spain will allocate 20 percent of its special drawing rights to vulnerable countries.
That implies, according to the President of the Spanish Government, that a minimum of 350 million euros (about 405 million dollars) will be allocated in this way


Reference-www.elperiodico.com